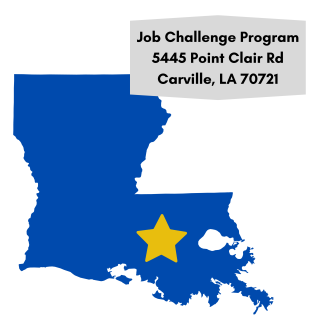 Mission
To provide selected graduates of the Youth ChalleNGe Program an opportunity to earn a vocational skill, achieve a basic level industrial certification and gain access to entry-level job opportunities that allow them to acquire critical career skills, strengthen pathways to employment and increase future earning by attending a 22 week residential Job ChalleNGe Program located at the Gillis W. Long Center in Carville, Louisiana.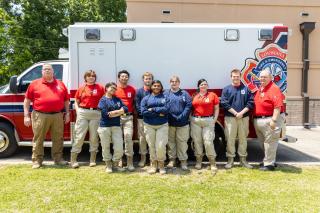 Student Requirements
Youth Challenge Graduate
Immediately Employable
17-21 years of Age
Education qualifications
Passed HiSet or TABE Score 8.0 or Higher
Males and Females
Job Challenge Program Application
Apply Now
All applicants must attend an interview to be considered for the Job Challenge Program. The next step after completing this application is to attend one of our Interviews. A Job Challenge Program representative will be in contact to set up an interview time for you.
If you have specific questions please contact us at 1-800-CAMP-KID.